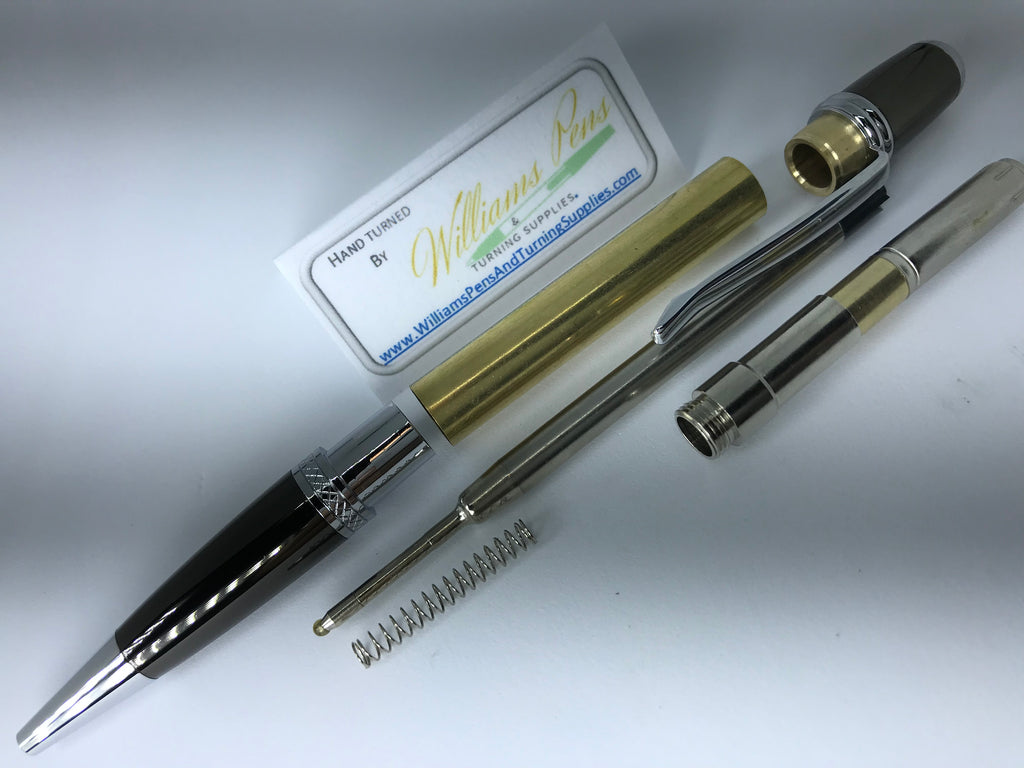 Chrome & Gun Metal Sierra Pen Kit
Sierra Pen Kits
One of the most popular kits on the market amounts hobbyists.
Easy to make.
Makes a great gift.
Excellent hand feel.
Required Accessories:
7mm, long mandrel (563MANDREL)
27/64" drill bit
barrel trimmer (564PENMILL)
Sierra bushing set (631BUSHSIERRATWIST)
2-part epoxy glue or insta-cure (cyanoacrylate)
Sanding and finishing supplies
Payment Information
We accept payments via Credit Card and PayPal.