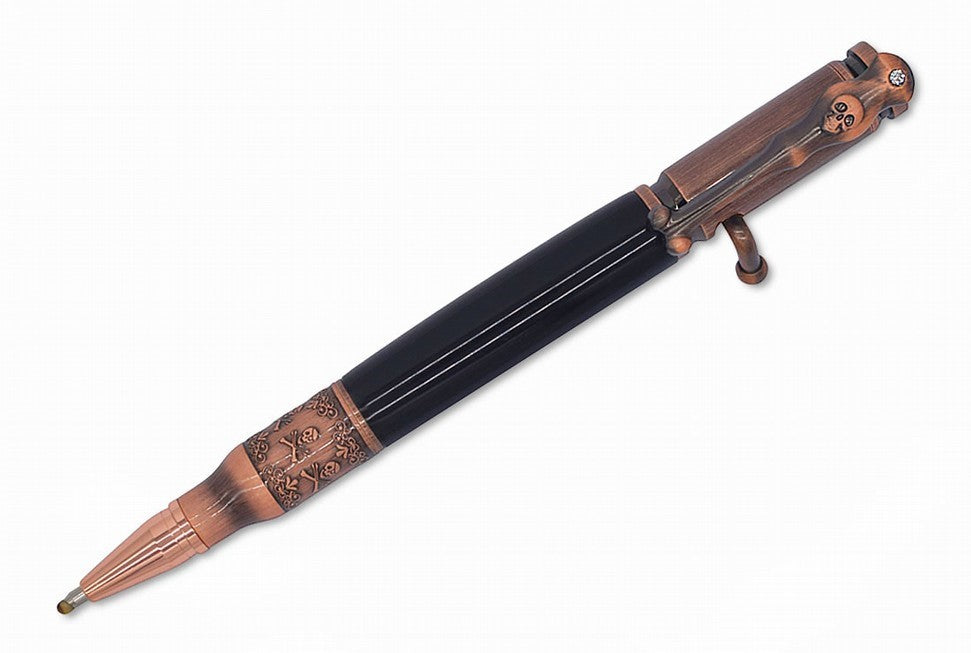 Antique Bronze Polish Pirate Bolt Action Pen Kit
Antique bronze polish, pirate bolt pen kits, which a hunting or adventure enthusiast will ever like. The clip shows skull on one long bone. The tip features pirate design, skull and crossed bones around.
Payment Information
We accept payments via Credit Card and PayPal.