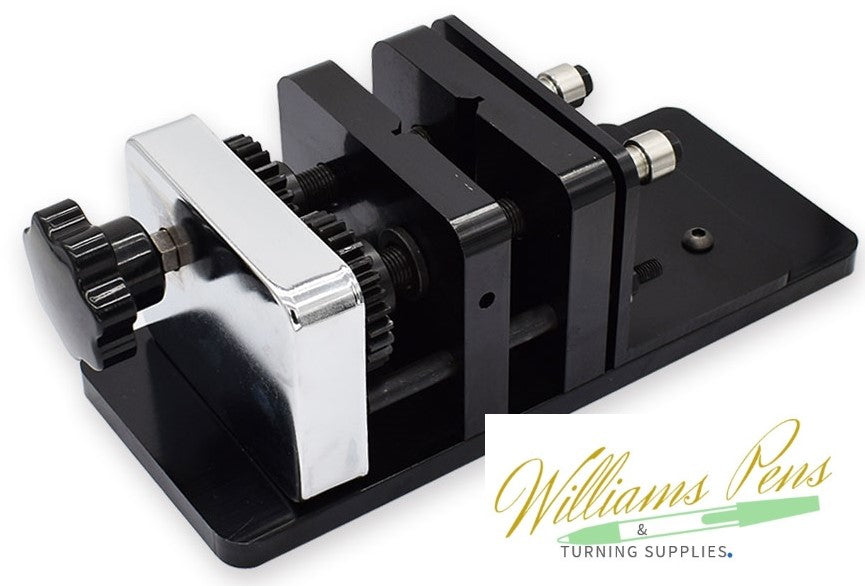 Pen Drilling Vise for Pen Blanks
When drilling repeated on-center holes, this is the vise you need. No more hassles while marking and drilling your pen blanks. The vise can also be used for drilling other projects and small pieces of wood. 
Payment Information
We accept payments via Credit Card and PayPal.