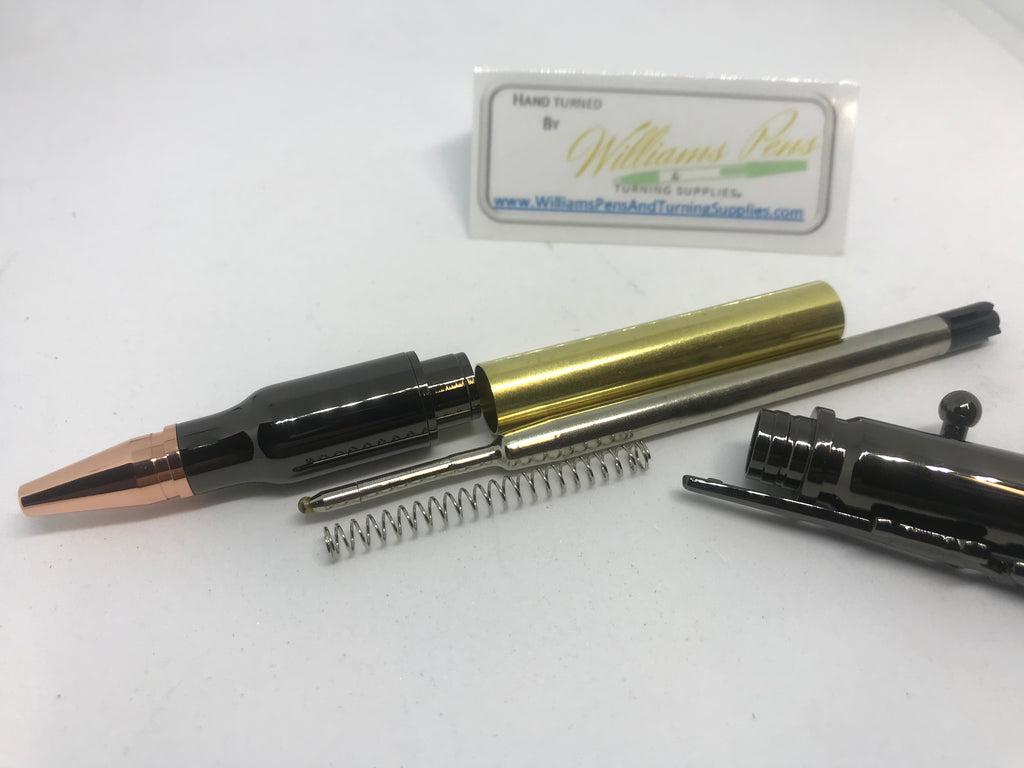 Gun Metal Rifle Bolt Action Bullet Pen Kits
Gun metal plating.This completely original and irresistibly fun rifle bolt pen will be hard for any hunting or target-shooting enthusiast to put down. Every detail,was carefully designed to ensure uniqueness and reliability.
Payment Information
We accept payments via Credit Card and PayPal.