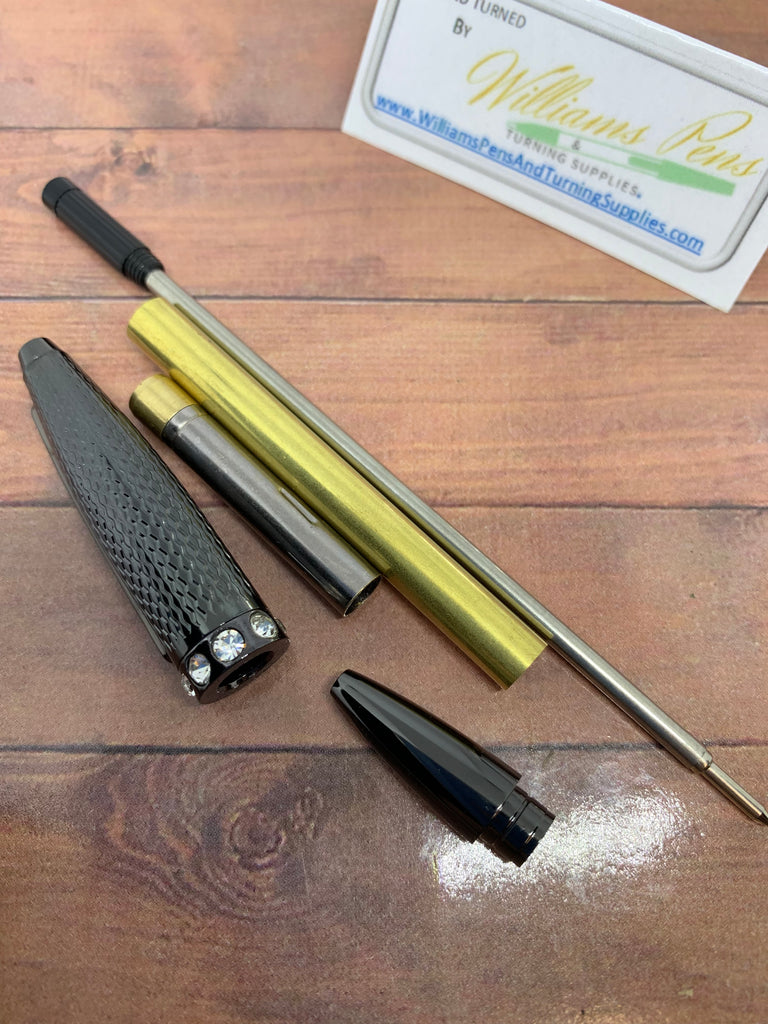 Gun Metal Marchesa Pen Kit
Eye and Ear Protection

Gun metal plating. It's the ideal gift for the woman. There are many white crystal around.
Supplies Needed
7mm Pen Mandrel

7mm Drill Bit

Set of Bushings

7mm Barrel Trimmer

Glue (Thick CA or Epoxy)

Sandpaper/Finish

Drill or Drill Press

Pen Press or Clamp
Payment Information
We accept payments via Credit Card and PayPal.
You might also enjoy...