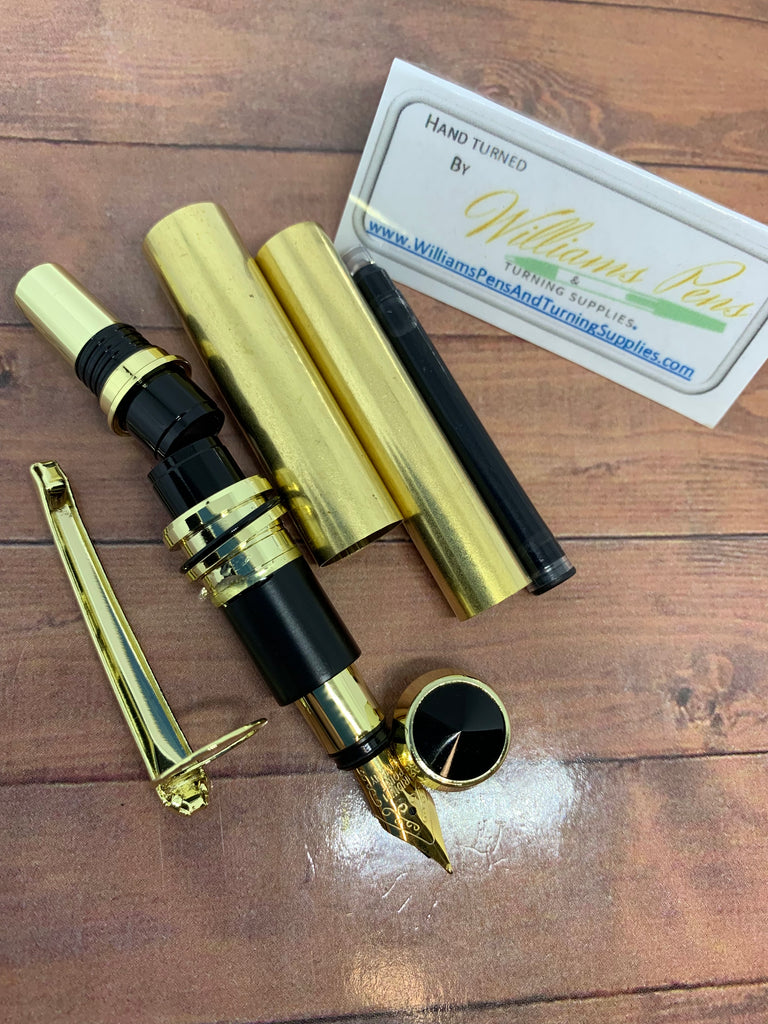 Gold Upgraded I Fountain Jr. Gentleman Pen Kit
Upgraded Jr. Gentleman Pen Kit. There are some improvements on the threads in center band and nib, the pen will work better. The dia. of both tubes is increased by 0.6mm than the old series, that is ,now the tubes' size is 12.1*11.6*46.2mm and 10.4*9.9*53.4mm.
REQUIRED ACCESSORIES: 
7mm pen mandrel (563MANDREL)

4-piece bushing kit

2*2*13cm pen blank

Universal barrel trimmer (564PENMILL)

2-part epoxy glue or insta-cure glue (cyanoacrylate).
Payment Information
We accept payments via Credit Card and PayPal.