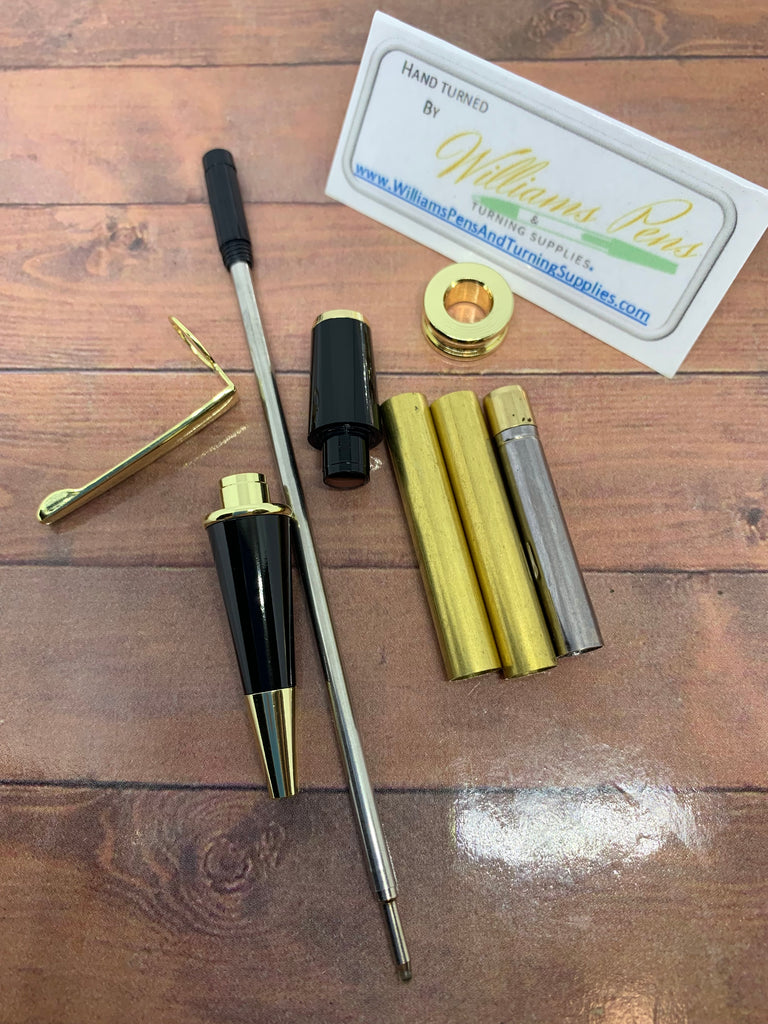 Gold plating+Black chrome. This is a twist ballpoint style pen that uses the refill. Easy to turn and assemble with 7mm tubes.
Required Accessories:
7mm pen mandrel

Bushing Set

7mm Drill Bit

7mm Barrel Trimmer

2-part epoxy glue or insta-cure glue (cyanoacrylate)
Payment Information
We accept payments via Credit Card and PayPal.