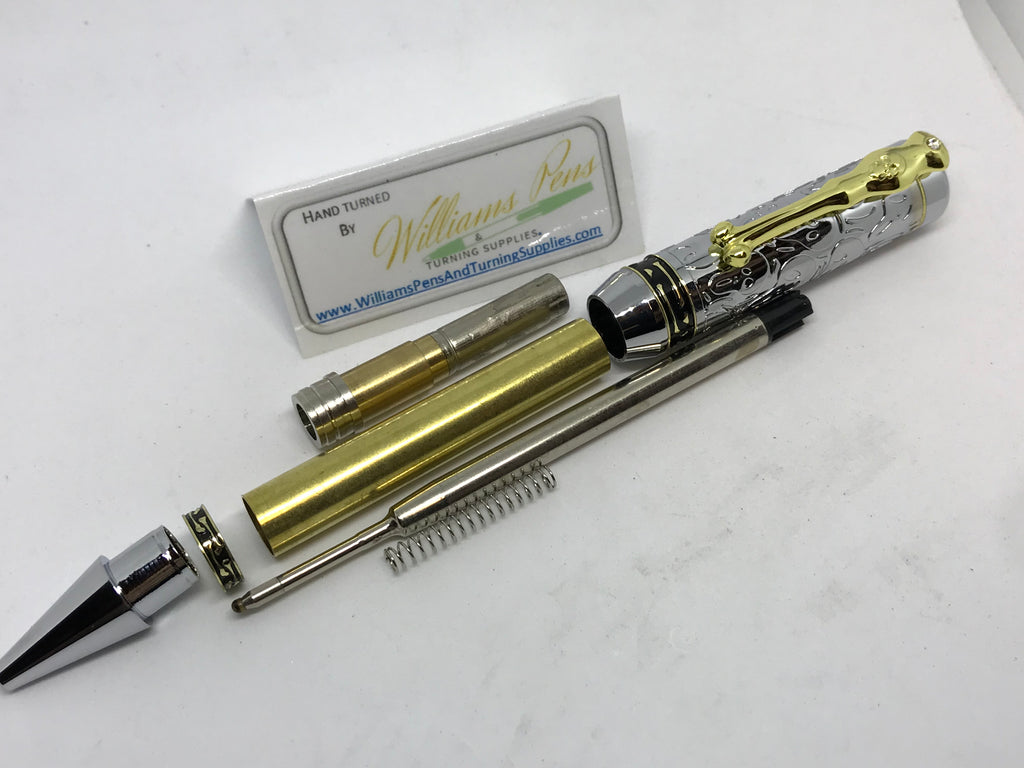 Chrome & Gold Pirate Panic Pen Kits
Chrome + Gold plating, pirate panic pen kits, the third kind of pirate series pen kits. Pen clip and band are embellished with decorative bone accents. Pen cap features different panic expression, while ending is a skull.
Payment Information
We accept payments via Credit Card and PayPal.