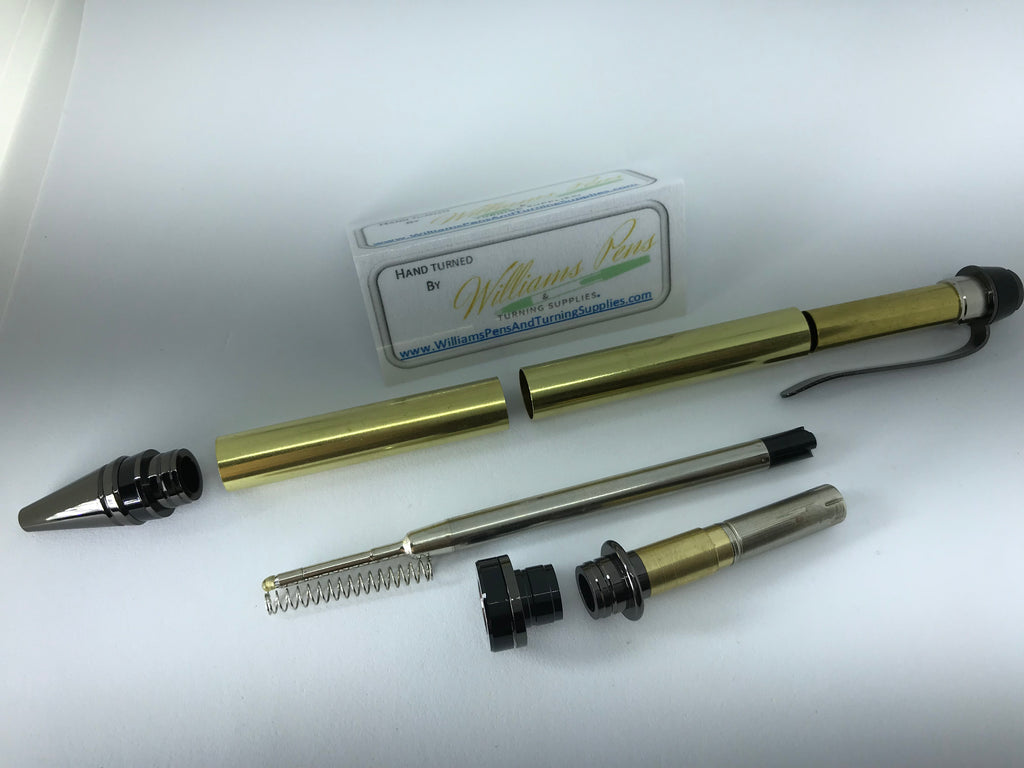 Gun Metal Cigar Pen Kits
Cigar Pen kit is a very easy to make kit which is when made very popular as a gift due to its great design and style.
REQUIRED ACCESSORIES
7mm, Long Mandrel. (563MANDREL)
3 Pc. Pen Bushing Set (633BUSHCIGARCIGAR)
10mm Drill Bit
10mm Barrel Trimmer (564PENMILL)
2 Part Epoxy Glue or Insta-Cure (cyanoacrylate).
Payment Information
We accept payments via Credit Card and PayPal.